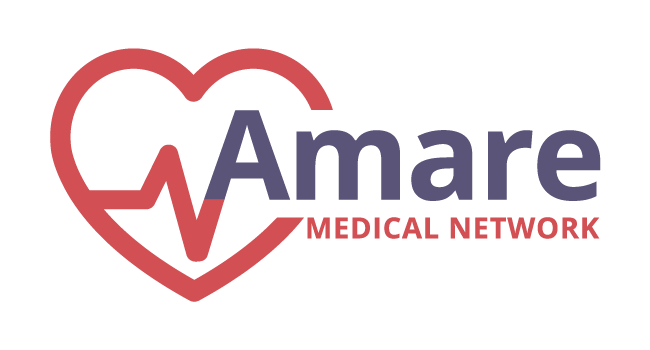 Amare Medical Network's goal is to "deliver care worthy of a million smiles." And by all accounts, they're succeeding. The rapidly growing medical supplemental staffing agency has a 4.91 rating on Great Recruiters and was named a Top 100 Staffing Firm in the 2022 World Staffing Awards.
A big reason Amare is so successful is their focus on ensuring that the care providers they place are aligned with their core mission. "We're looking for those individuals who want to join us on our journey to delivering care worthy of a million smiles," said CEO Art Hoopes.
Amare recognizes that the best source of new talent that fits into this mission is the people they currently work with. "Nobody can be better net promoters and advocates for our organization than our care providers in the field," Hoopes said.
That's why Amare chose Staffing Referrals' automated referral management (ARM) platform – to help them leverage their current talent to find new candidates that share their values. The result has been sustainable business growth during a challenging time for the industry. "Staffing Referrals has helped us grow organically in a sustainable way," noted Scott Shelander, Amare's COO. "We wouldn't be at the numbers we're at today without leveraging this technology."
"Our objective is to continue to grow the number of people we hire through referrals. There isn't a better tool than Staffing Referrals to help us facilitate and track our referral program." ~Art Hoopes, CEO at Amare Medical Network
The healthcare staffing market is challenging because demand currently far exceeds supply. This is due not just to spikes associated with COVID, but also to a large number of retirements. "We're seeing a big bubble of nurses who are going to retire over the next five to 10 years, which will create an even wider gap in the need for nursing services in hospitals," Hoopes said. "That makes it all the more important that we use every resource we can to recruit the best and the brightest nurses moving forward."
Immediately upon implementing Staffing Referrals, Amare started to see results. The first automated email generated 250 brand ambassadors, and roughly 100 referral leads came in through the platform within the first week. This success has continued, and Amare currently converts 20-30% of their referral leads into placements.
 "It was probably one of the easiest implementations we've ever done with software," Hoopes said. "We were generating leads within days. Right now, about 75% of the people we have in the field came in through Staffing Referrals."
"Referrals are the best marketing source we have." ~Scott Shelander, COO at Amare Medical Network
Before implementing automated referral management software, Amare's referral process was labor intensive and difficult to track. They didn't have easy access to the conversion numbers they needed to optimize their marketing spend.
The platform provides visibility into key metrics and has helped them connect the dots between their marketing, their recruiters, and their workforce. "Staffing Referrals makes our referral process easy to track and manage. We can easily see our KPIs and quantify our average cost to acquire," Shelander said.
With this information at their fingertips, Amare discovered that not only are referrals their best source of candidates, but that they can optimize their marketing spend by incentivizing their workforce rather than paying job boards.
"Organizations like ours are going to spend money to drive leads. By giving referral bonuses, we can spend that money on our current workforce rather than traditional third-party lead generation sources like Indeed, Monster, or CareerBuilder," Hoopes said. "And we get much higher-quality candidates from referrals than we do from job boards."
"The referral process is more transparent and less invasive." ~Scott Shelander, COO at Amare Medical Network
The visibility gains haven't only been on the business side. With Staffing Referrals, the nurses who provide referrals also have more visibility into the status of those referrals and when they can expect to receive their bonuses. This helps Amare build trust with its workforce.
"In the past, nurses would provide referrals, but there wasn't always adequate follow-up, which unfortunately created a lot of doubt and uncertainty," Shelander said. "With Staffing Referrals, every nurse has their own dashboard where they can see the status of their referrals and know when bonus payments will be coming their way."
Hoopes refers to the ambassador dashboard as a "checkbook" that provides an extra source of income. "I encourage them to see it as a checkbook that they can use to take a nice vacation or buy Christmas presents. At the end of the day, it not only helps us incentivize our staff, but it helps with retention as well."
Amare's recruiters also like the dashboards because it makes their job easier. "From the recruiter's side, all they have to do is send their nurses the links, which they can forward to their family, their friends, and the people who they're swimming in the same ponds with," Shelander said. "Staffing Referrals has been received extremely well by both our care providers and our support staff."
—
Would you like to see how Staffing Referrals can help your agency achieve sustainable growth through a better referral process? Learn how our staffing agency software can help you grow faster.